Dear Diary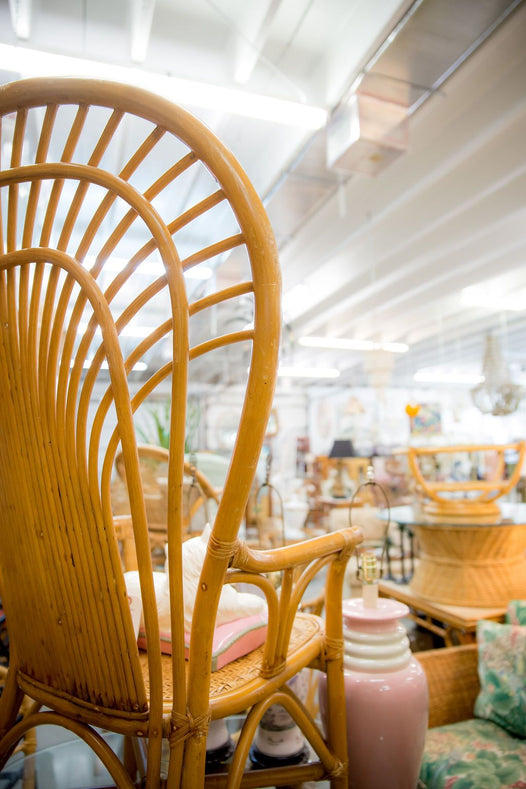 Red, White & Bamboo
Celebrate Independence Day in style this year! There's nothing like bamboo to elevate the classic star-spangled hues of red, white and blue.
Bamboo stands tall and proud and bends but rarely breaks, just like the USA. It's also fun and tropical, and an essential component of Palm Beach Regency style.
Here are a few pieces we'd suggest if you want the quintessential All-American PBR look for your Fourth of July gathering this year.
Start with a piece that sets the over-all color scheme and theme, like this glorious original painting of a bald eagle! Okay…. It's a parrot. But it's a cheeky, Florida way to honor the holiday, and the colors are so vibrant. Hang this eye-catcher behind the buffet table and wait for compliments.
Flying Blue Parrot Original Art
Next, bring on the bamboo. Chippendale-style has always been an American standard, and the Bamboo Pagoda Chippendale Screen brings it! We imagine embellishing it with patriotic balloons and using it as a fabulous photo backdrop. Then, when the party is over, use it as a chic corner filler all year long.
Bamboo Pagoda Chippendale Screen 
Don't forget to add extra seating for your event. These firecracker red Modern Chippendale Arm Chairs are comfortable and cute and add the perfect pop of color. They have the original factory finish and look brand new, so you'll get years and years of use from these classic beauties. 
Pair of Modern Chippendale Arm Chairs 
Finally, add lighting and a little blue and white.  We are huge fans of this Large Blue and White Hand Painted Lamp. Bonus points for the gorgeous bamboo motif. We think this lovely lamp deserves a place in a coastal chic home all year long.
Large Blue and White Hand Painted Lamp
Now just add food and a signature cocktail, and you're ready to party PBR style!
Happy Fourth of July from the PBR Team!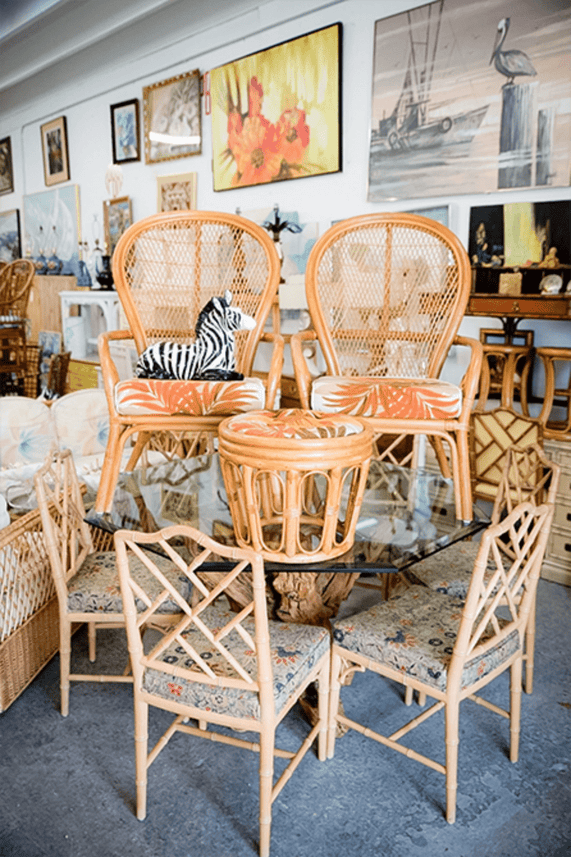 VISIT OUR SHOP
850 OLD DIXIE HIGHWAY
LAKE PARK FlORIDA 33403
TUESDAY THRU FRIDAY: 11:00 AM - 5:00 PM
SATURDAY: 12:00 PM - 4:00 PM
561.252.7381