We want to partner with you. If you're an interior designer,
decorator, stylist, architect, or home stager, let's make sure
you're receiving the benefits of our new trade program.
OUR TRADE MEMBERS RECEIVE
SPECIAL DISCOUNTS - Discounts may be determined on a piece-by-piece basis or offered based on purchase volume.
TEAR SHEETS - Available upon request for your client presentations.
SOURCING REQUESTS - If you're looking for something specific, we will actively try our best to find it for you.
HOLD REQUESTS - We will hold a piece for 24 hours on invoice.
TAX EXEMPT PURCHASING - Keep your certificate on file with us.
FINISHING LOGISTICS - We will prepare work orders and coordinate pick-up for your pieces going to third party vendors.
SHIPPING LOGISTICS - You will have access to nationwide shipping and local delivery through our trusted third-party providers.
STORAGE AND RECEIVING LOGISTICS - We can be a resource for local storage and receiving.
RENTAL RATES - If you only need pieces for a short time for a photo shoot or home staging, we can work out preferred rental pricing.
HOURS BY APPOINTMENT - If you have a big project, schedule special hours to plan with Palm Beach Regency's owner.
EMAIL ACCESS - You can reach out via email for a direct line to the owner to secure your pieces quickly.
INSIDERS ONLY
We want to make it easier for you to shop and source our one-of-a-kind pieces.

Join us today as we embark on this new PBR Trade Program. Valid professional documentation is needed to be accepted into the PBR Trade Program.

Applicants must have one of the following documents to qualify for membership: Current Year Business or Resale Certificate, Professional Design Membership or Certificates, Company Website or Instagram showing Current Design Work
SUBMIT YOUR FORM FOR APPROVAL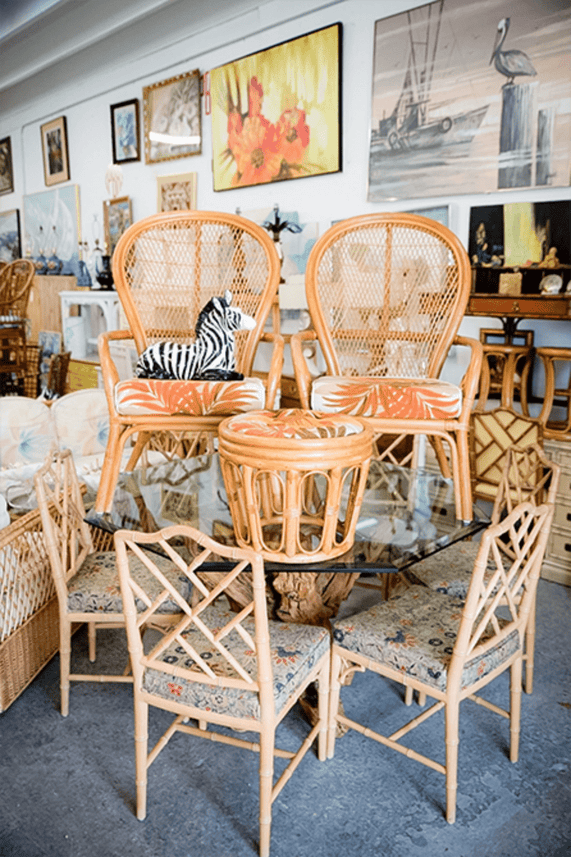 SHOP OUR WAREHOUSE
850 OLD DIXIE HIGHWAY
LAKE PARK, FLORIDA 33403
MONDAY: BY APPOINTMENT
TUESDAY THRU FRIDAY: 10:00 AM - 5:00 PM
SATURDAY: 11:00 AM - 4:00 PM
561.252.7381
hello@palmbeachregency.com
GET DIRECTIONS
SHOP OUR SHOWROOM
5710 SOUTH DIXIE HIGHWAY
WEST PALM BEACH, FLORIDA 33405
MONDAY: BY APPOINTMENT
TUESDAY THRU FRIDAY: 10:00 AM - 5:00 PM
SATURDAY: 11:00 AM - 4:00 PM
561.834.7650
hello@palmbeachregency.com
GET DIRECTIONS