PAINTING + REFINISHING
At Palm Beach Regency, we sell our pieces in "nice as found condition" giving you the opportunity to customize, refinish or paint to your style if desired. That also allows us to keep our prices fair.

If you would like a quote for painting or refinishing a piece prior to purchase, email us at sales@palmbeachregency.com. Please include the item stock number.

For any pieces purchased, Palm Beach Regency will prepare a work order and arrange logistics for painting and refinishing with third party providers. The third-party service provider is paid upon completion by the client, meaning finishing cost is not included at the time of purchase.

Responsibility of the goods transfers to the third-party provider at the time of pickup from our shop.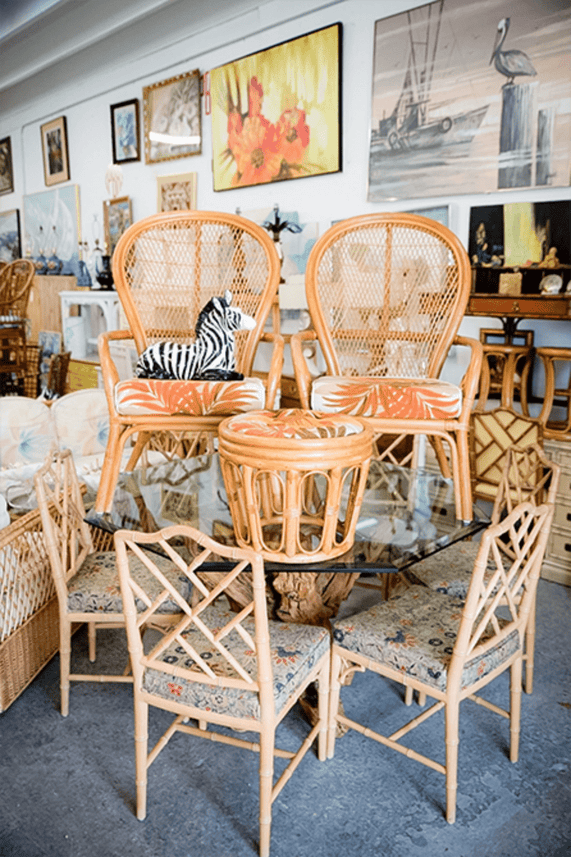 SHOP OUR WAREHOUSE
850 OLD DIXIE HIGHWAY
LAKE PARK, FLORIDA 33403
MONDAY: BY APPOINTMENT
TUESDAY THRU FRIDAY: 10:00 AM - 5:00 PM
SATURDAY: 11:00 AM - 4:00 PM
561.252.7381
hello@palmbeachregency.com
GET DIRECTIONS
SHOP OUR SHOWROOM
5710 SOUTH DIXIE HIGHWAY
WEST PALM BEACH, FLORIDA 33405
MONDAY: BY APPOINTMENT
TUESDAY THRU FRIDAY: 10:00 AM - 5:00 PM
SATURDAY: 11:00 AM - 4:00 PM
561.834.7650
hello@palmbeachregency.com
GET DIRECTIONS