Dear Diary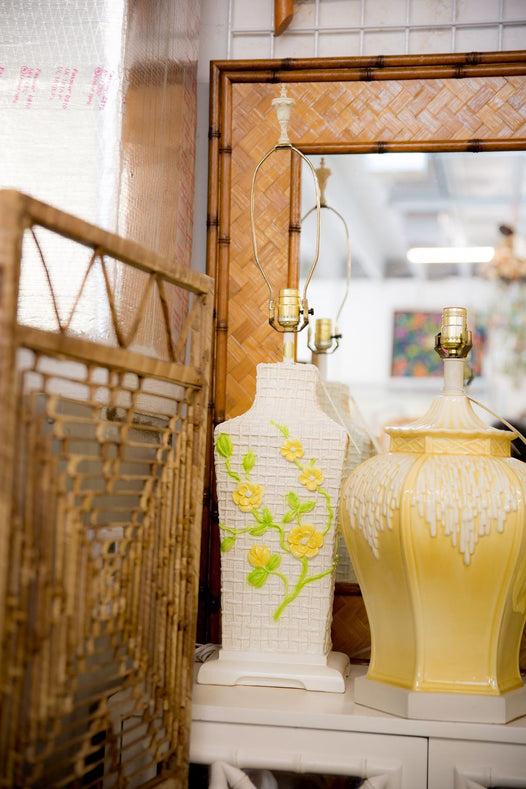 Happy Hues Cure Winter Blues
Feeling a little blah lately? Here in Palm Beach, we've got happy hues to cure those winter blues!
Color experts say the brighter and lighter the color, the happier and more optimistic you will feel, so why not fill your home with hues that boost your mood?
Start with a dash of yellow. We love these faux bamboo yellow lamps. They are just the shot of color the doctor ordered. Yellow is associated with joy and is even known to increase energy levels! The Palm Beachy bamboo motif on these beauties make them even more special. Fun and timeless.
Pair of Happy Yellow Faux Bamboo Lamps
If you're in need of an even bolder dose of color, try this original painting we call Confetti Art. It's filled with warm happy hues that would brighten any room. We think the painting looks a little like sea coral and would thus be right at home in any coastal home. 
Large Scale Colorful Confetti Art
Green is said to evoke feelings of contentment, and we don't know anyone who wouldn't be content sitting in these Grasshopper Green Meadowcraft Faux Bamboo Lounge Chairs. These will wow on the patio, the pool deck, or in a sunny Florida room. These showstoppers have been newly powder-coated so the joy they will bring is going to last a lifetime.
Pair of Meadowcraft Faux Bamboo Chairs
Still feeling blue?  Add a punch of pink. Pink is said to conjure up delight and love, and this pretty Floral Cachepot gives us all those feels. Fill it with flowers in other bright happy hues and watch your winter doldrums melt away.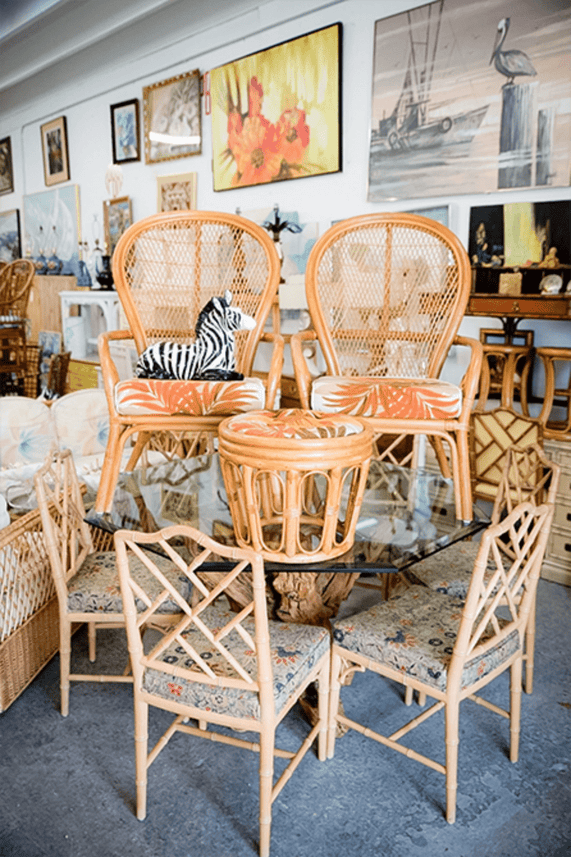 VISIT OUR SHOP
850 OLD DIXIE HIGHWAY
LAKE PARK FlORIDA 33403
TUESDAY THRU FRIDAY: 11:00 AM - 5:00 PM
SATURDAY: 12:00 PM - 4:00 PM
561.252.7381