Dear Diary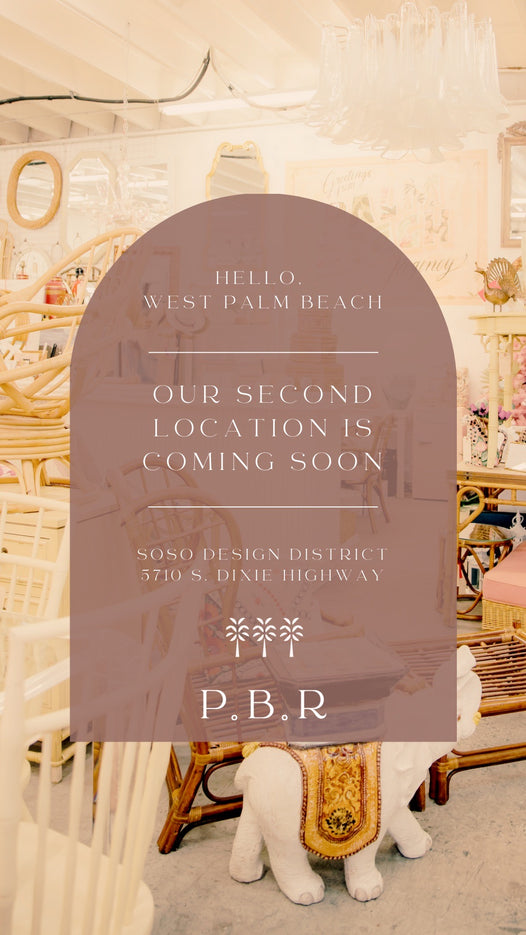 Get Ready, West Palm Beach! New Showroom and Design Studio Opening April 4
Can't get enough of Palm Beach Regency? Then you're in luck! Soon there will be two convenient ways to shop our iconic vintage goods. While our Lake Park warehouse will remain open for business as usual, our new Showroom and Design Studio, opening in West Palm's emerging SoSo Design District, will provide a second location and offer a more hands-on approach to assisting both interior designers and regular customers alike.
Our new space will be stocked with some of our favorite finds and small accessories but will also feature a "Design Bar" to help customers conceptualize their projects. A jumbo screen will provide easy access to the entire P.B.R inventory, and an experienced P.B.R Team Member will always be on hand to help find you the perfect vintage piece for your home, and help with details like choosing paint colors, fabrics, or even wallpaper. Fun Fact: Our studio is in Chelsea Lane's newly renovated building, so we will have easy access to their wallpaper and fabric library, which is one of the largest in the Palm Beach area.
How will you find the Showroom and Design Studio? Just look for our signature stripes! The address is 5710 South Dixie Highway, which is south of Southern Boulevard and north of Forest Hills Boulevard in the SoSo neighborhood.
Many of the country's best interior designers are establishing shops on this strip of Dixie Highway, and we are so thrilled to be a part of it. We look forward to being part of this inspiring and up-and-coming neighborhood.
We will be open for business on Tuesday, April 4, just bear with us as we continue to enhance the space design and offerings in the coming weeks. And more info to come soon on an official grand opening party in May. We can't wait to see you there!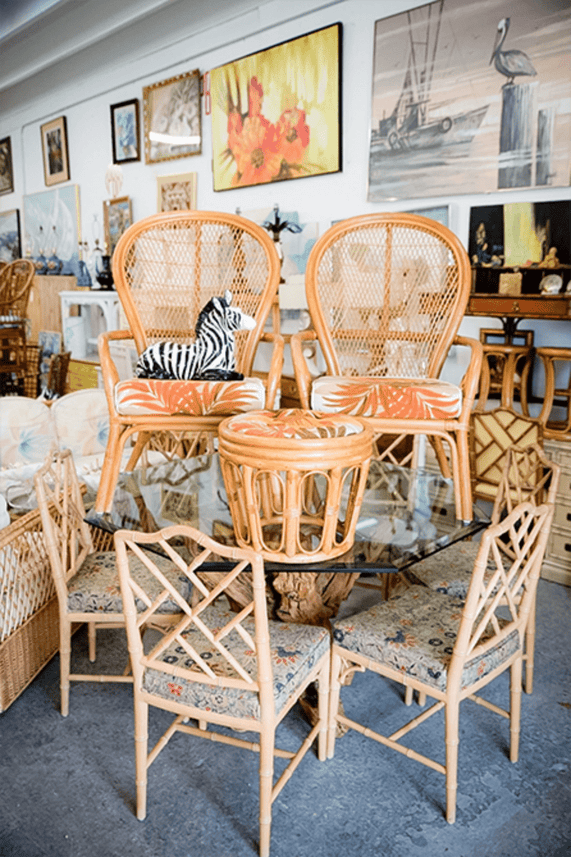 VISIT OUR SHOP
850 OLD DIXIE HIGHWAY
LAKE PARK FlORIDA 33403
TUESDAY THRU FRIDAY: 11:00 AM - 5:00 PM
SATURDAY: 12:00 PM - 4:00 PM
561.252.7381