Dear Diary
Summering in Newport
We love Palm Beach, but it isn't the only chic enclave nestled along the Atlantic Coastline. The entire eastern seaboard is dotted with storied cities, from Maryland to Maine, that ooze charm and offer cool ocean breezes and sandy beaches.
This summer, we are taking our inspiration from the town of Newport, Rhode Island, an All-American beach town famous for its Gilded Age mansions and beautiful coastline. Before The Hamptons was a thing, Newport was the original summer escape for New York scions like the Vanderbilts, the Astors and the Morgans.
Many of the picturesque homes In Newport have been in families for centuries, even the more modest cottages are filled with cherished heirlooms and antique furniture that's been passed down for generations. These pieces have meaning and value to their owners, and they wouldn't dare replace them, so the homes tend to have a look that's layered, lived in, and loved. Think weathered white wicker mixed with darker woods, florals, chintz, nautical touches, stripes, primary colors, needlepoint, claw foot tubs, and more!
We aren't lucky enough to have a home there (sigh), but we can at least borrow some of their iconic style cues for this year's Summer Edit. We've curated a collection we think epitomizes the Newport aesthetic. The entire collection is 15 percent off for a limited time, and keep an eye out as we add new pieces throughout the summer months.
Happy Summering!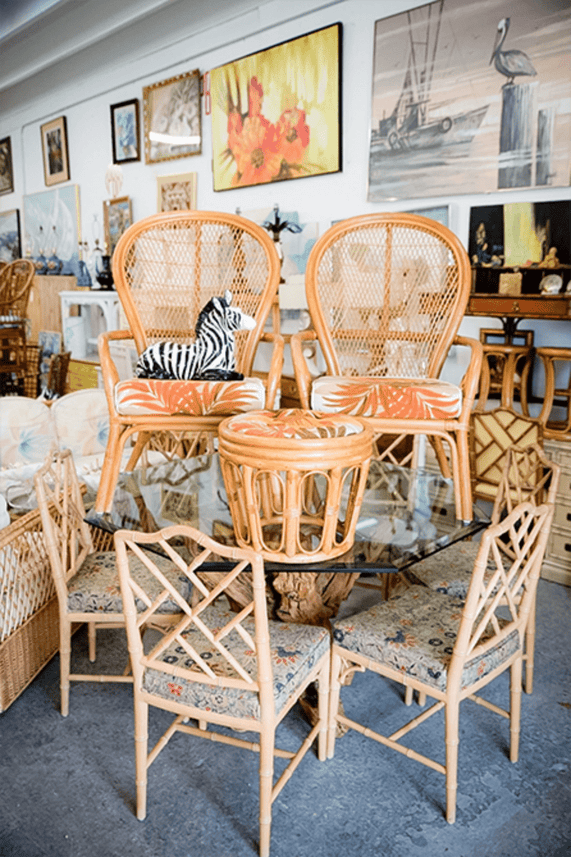 VISIT OUR SHOP
850 OLD DIXIE HIGHWAY
LAKE PARK FlORIDA 33403
TUESDAY THRU FRIDAY: 11:00 AM - 5:00 PM
SATURDAY: 12:00 PM - 4:00 PM
561.252.7381