Dear Diary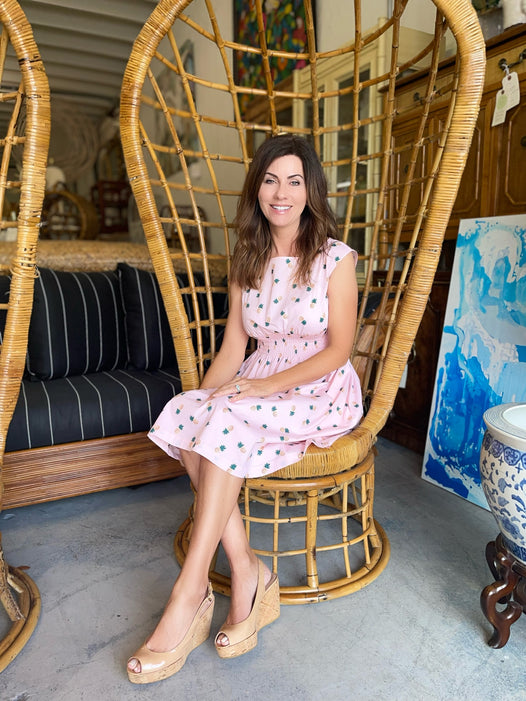 P.B.R Team Takeover: Tracy Daniel Edition
Hi there! I'm Tracy Daniel, the newest addition to the Palm Beach Regency Team.
Aside from assisting customers and styling the sales floor, I coordinate all shipping for the shop. We ship all over the country and overseas to places like the Bahamas, the Caribbean and even Europe! I do everything I can to make sure our customers' items ship promptly and arrive safe and sound.
I love working with the talented and fun P.B.R Team and being surrounded by creative people and beautiful things. I've worked in the vintage furniture and interior design arena in my home state of Kentucky. I'm thrilled to have the opportunity to continue honing my skills at P.B.R!
When I'm not at the shop, I'm decorating and remodeling my 1925 Spanish Mission style home in West Palm Beach. It has been placed on the Historic Registry, and we're slowly restoring it to its original glory. Since moving in, my husband and I have remodeled the kitchen, baths and guest house but have a long list of projects still to come.
As for my personal style, I'm traditional at heart but love to mix in different periods and styles to keep it interesting. In my home, I have Old Florida mixed with antiques, regency and a little mid century modern for fun. As for favorite colors, green is at the top of my list but honestly, no color is off limits for me.
I have lots of favorites in the shop, but here are my current loves...
I can see this in many rooms, but personally, I'd love it in a beautiful dressing room. You could use it as a spot to linger at the end of the day, reading a book or an awesome spot to put your shoes on before leaving for the day.
Palm Beach Chic Upholstered Chaise
These sweet icing lamps would be perfect on a vanity to provide a little extra glow while putting on make-up. They have such a delicate look and would look amazing with a fun shade.
Pair of Sweet Ginger Jar Lamps 
These are gorgeous! They could be used in many rooms, but in a dressing room, I'd use them to display my favorite handbags. Plus there's lots of extra storage in the bottom.
Pair of Faux Bamboo Thomasville Cabinets
This is the coolest needlepoint ever. I would use this to add a little extra pop of color and glam!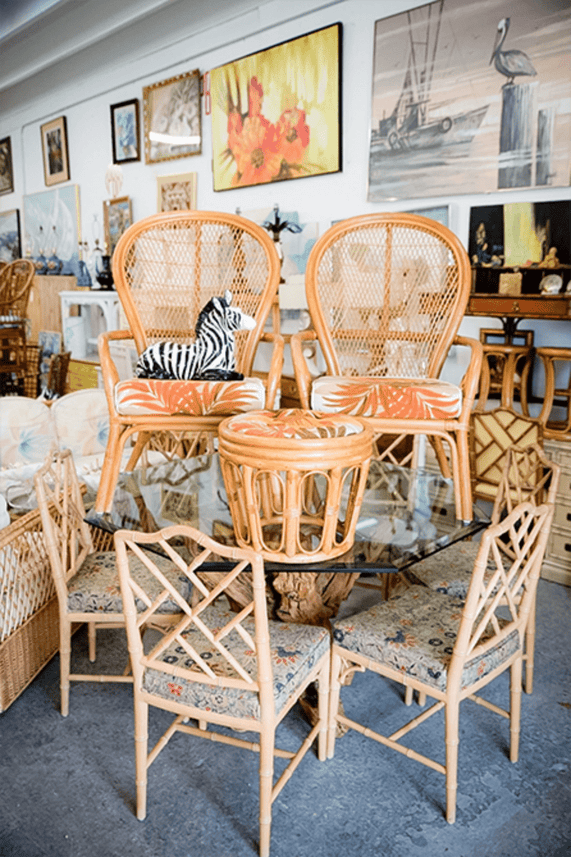 VISIT OUR SHOP
850 OLD DIXIE HIGHWAY
LAKE PARK FlORIDA 33403
TUESDAY THRU FRIDAY: 11:00 AM - 5:00 PM
SATURDAY: 12:00 PM - 4:00 PM
561.252.7381