Dear Diary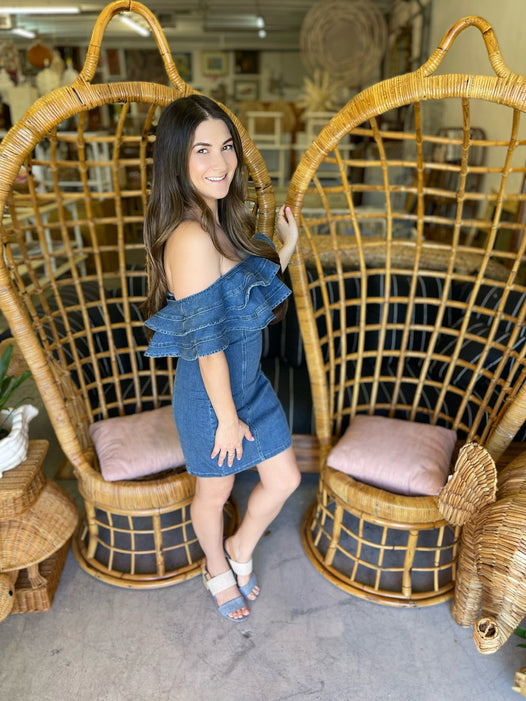 P.B.R Team Takeover: KymAlexis Edition
Hi, I'm KymAlexis. I've been with Palm Beach Regency since Day One, when Korinne stepped in as the new owner. It's been fun to watch her truly transform the business and make it her own.
As the youngest member of the team, I'm responsible for the bulk of our social media. Most days I work from home, but I come in at least once a week to brainstorm and create content that eventually makes its way to Instagram.
I love the challenge of producing reels and stories that highlight our unique brand and the special people behind it. I answer any and all DMs, so keep those questions coming! I'm also the shop's Chief Sanitizing Officer, a holdover from the Covid days, and maybe most importantly, Korinne's "therapist" because things can get a bit crazy at P.B.R sometimes!
The best part of my job is hanging out with the ladies who make up the P.B.R team. It's such a fun environment! Plus, it's nice to spend time with adults, even if it is just a few hours each week. I'm a wife and the mother of two precious little girls, Poppy Rae, who is four, and Dottie, who is one. Besides my family, my passions are happy hour, Sunday brunch with the girls, family movie nights, play dates and Sunday family dinner nights with my Mom's famous meatballs.
I don't really think I have a distinct design style yet since my home is currently overtaken by toys, but I do love bright colors, natural wood finishes, great light fixtures and uber-comfy upholstered pieces. My favorite P.B.R pieces are all things I'd like to use in my girls' rooms.]
I'd start with this Sweet Floral Tole Chandelier. It's so feminine and sweet and would set the tone for the room.
Next, I'd add this Oversized Ficks Reed Chest. It's big enough to hold the ever-growing wardrobes of my little fashionistas, but it's also delicate and pretty. 
Then, since every child's room needs a reading chair, I'd place this dainty Sweetheart Fiddlehead Wicker Chair in a well-lit corner.
Finally, just for fun, I'd add this cute Large Rattan Elephant! He's big on personality and would add a little texture and warmth to the room.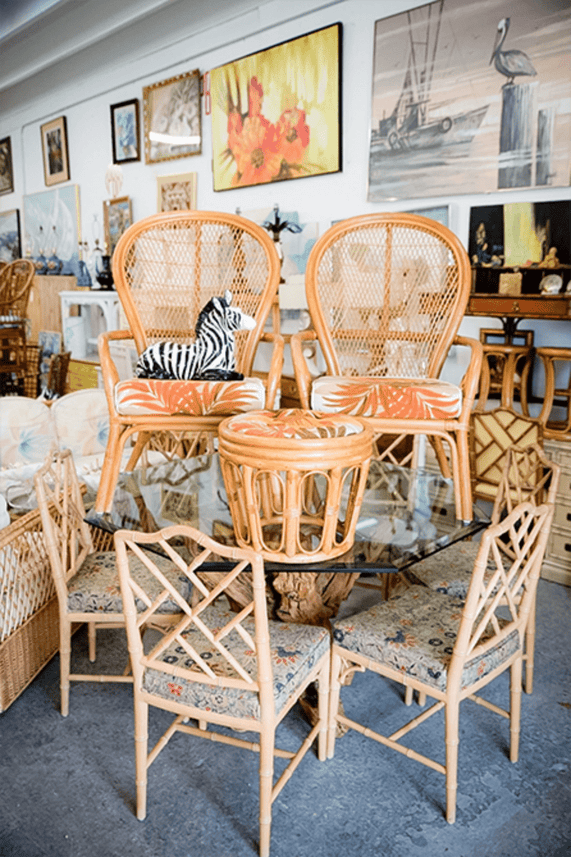 VISIT OUR SHOP
850 OLD DIXIE HIGHWAY
LAKE PARK FlORIDA 33403
TUESDAY THRU FRIDAY: 11:00 AM - 5:00 PM
SATURDAY: 12:00 PM - 4:00 PM
561.252.7381