Dear Diary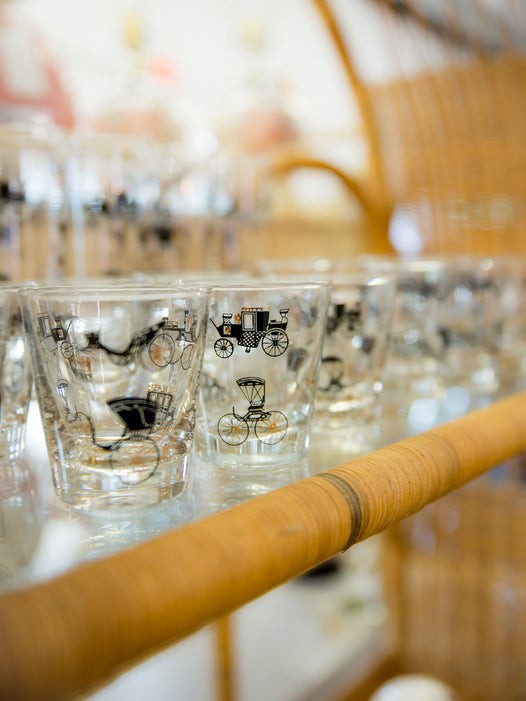 Chic Holiday Helpers
Let's face it, we could all use a little help during the holidays. So, feast your eyes on these hard-working, dual-purpose, (but still chic) pieces. Bring these beauties home, and we are sure they'll have you feeling extra grateful this year.
Every holiday meal will look stylish on this great server. Flip up the sides if you are feeding a crowd for Thanksgiving. Afterward, use it as a gift-wrapping station. It has ample storage space for bows and rolls of pretty paper. Then find a place for it in the kitchen. It's a stunner and deserves a place in your home all year long.
Thomasville Flip Top Serving Cart
Need extra table space for your family and friends? You can't beat this gorgeous bent rattan game table. It's a cozy spot for four, or easily seats at least six with the flip top extended. This is definitely NOT your Grandmother's card table! It's pretty enough to steal the show at any gathering. 
Pull up this upholstered bench when your guests gather. It's cute and comfy and works in any room. Use for extra seating at the table or in the living room, or place at the end of a bed. We think it's the epitome of "Granny Chic" as is, but it would look fabulous recovered in a sumptuous velvet or another fabric of your choice.
Finally, no holiday home is complete without a bar cart. Use as a bubbly bar, a hot cocoa station, a milk and cookies nook, or a place to feature your favorite signature cocktail. No matter what you use it for, its sure to bring some good cheer. We always have a wide selection of bars and bar carts in stock, but for this time of year we are loving this faux bamboo piece. Add a red poinsettia and let the festivities begin!
Happy Thanksgiving! We are grateful for your support!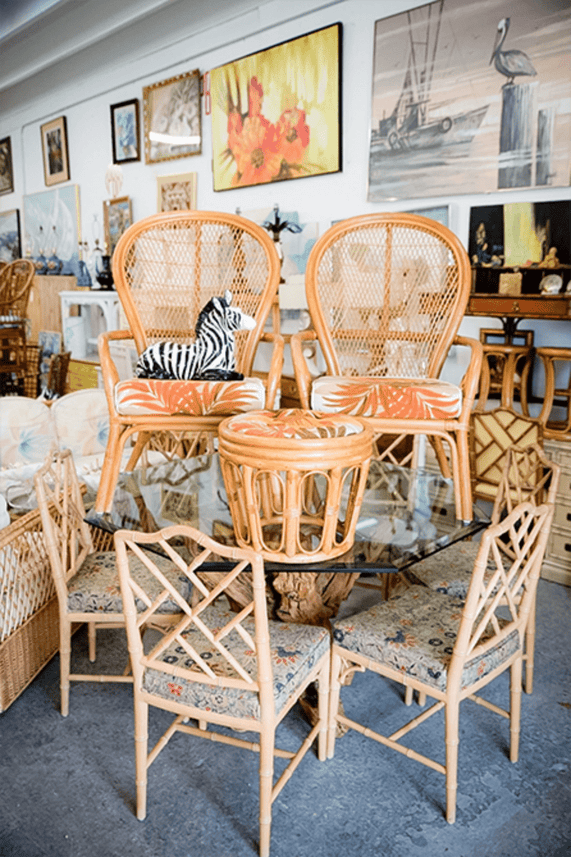 VISIT OUR SHOP
850 OLD DIXIE HIGHWAY
LAKE PARK FlORIDA 33403
TUESDAY THRU FRIDAY: 11:00 AM - 5:00 PM
SATURDAY: 12:00 PM - 4:00 PM
561.252.7381