Dear Diary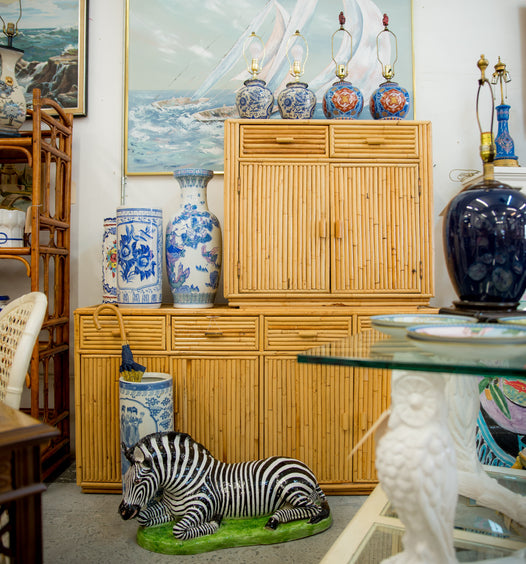 BOO! BamBOO, That Is
With Halloween right around the corner, it's time to add some bamBOO to your décor. 
There's nothing spooky about bamboo, and we think it provides the perfect touch of warmth and character every home needs, especially in Fall. So, in honor of the scariest month of the year, we've rounded up some of our favorite PBR bamboo pieces that make us want to SCREAM!
First up, this tall dark and devilishly handsome cabinet. It's a great statement piece and perfect for extra storage in a bedroom!
Fierce Lion Faux Bamboo Cabinet
Next, we have this to-die-for faux bamboo console table. We envision it behind a sofa or in an entryway with two, cozy x-stools tucked underneath.  Check out the beautiful fretwork on the top of this beauty.
Faux Bamboo Chippendale Console
Speaking of amazing fretwork, this Island Chic Bamboo Pagoda Cabinet is a piece of art. The cobweb-like detail on the sides makes this piece pretty from all angles, and that brass bamboo hardware? Drop-dead gorgeous. We see it in a dining room or even in a bedroom or bathroom to store linens.
Finally, take a look at this monster of a sofa. Split bamboo at its best! So chic and a fantastic opportunity to add a fun upholstery fabric. We even have a set of matching chairs to finish out an island chic living room.
Happy Halloween!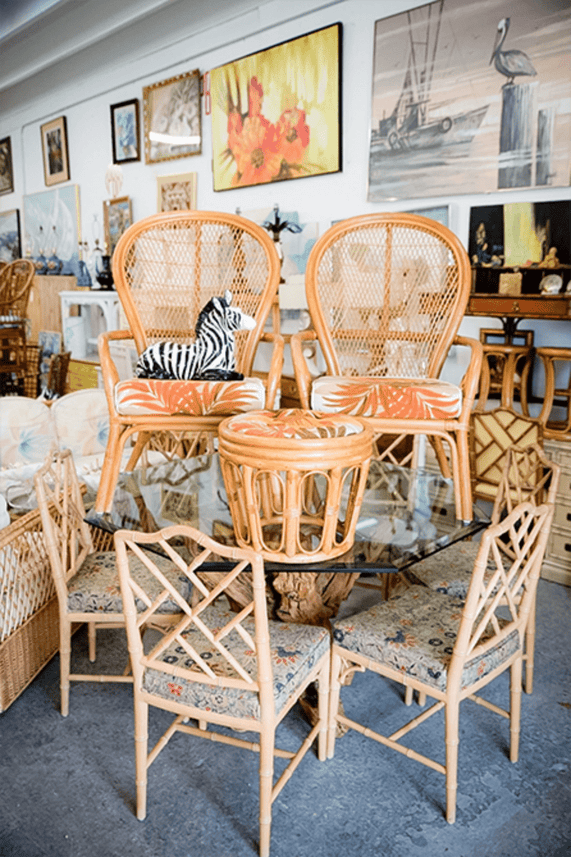 VISIT OUR SHOP
850 OLD DIXIE HIGHWAY
LAKE PARK FlORIDA 33403
TUESDAY THRU FRIDAY: 11:00 AM - 5:00 PM
SATURDAY: 12:00 PM - 4:00 PM
561.252.7381