Dear Diary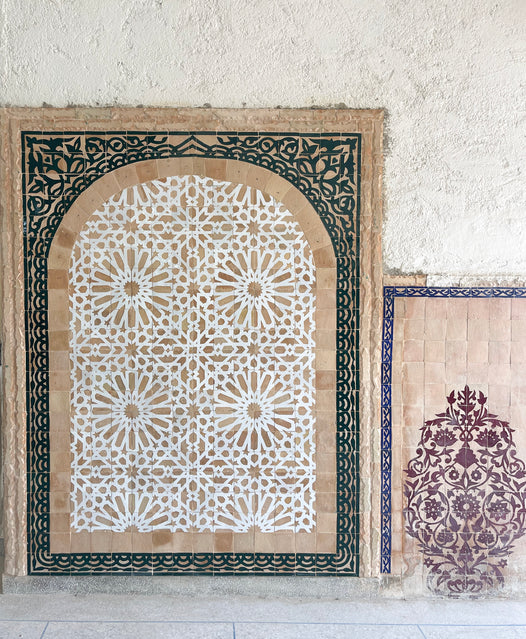 Palm Beach x Moroccan Style
On a recent trip to Morocco, I discovered that Palm Beach and Morocco might be worlds apart on the map, but they are closer than you'd think when it comes to design. Both locales share a delightful love for bold vibrant color, intricate fretwork, exotic statement making pieces, and bit of bling. But what truly resonates in both fabulous destinations is the emphasis on luxuriously relaxed and lounge-worthy spaces filled with a deep sense of history.
Want to add an intriguing touch of other-worldly drama to your Palm Beach Pad?
Check out these Moroccan-inspired #PBRFinds.
Everywhere you look in Morocco, you see intricate wood carved pieces. From the doorways of mosques to the ceilings in the riads. It truly gives you a new appreciation for these pieces and the work they take to create.
Probably the biggest connection between Morocco and Palm Beach is the appreciation for fretwork. The attention to detail in these pieces takes a vignette from basic to beautiful.
Hollywood Regency Fretwork Console
I've always been a lover of brass, and Morocco is a top destination for brass and bronze work. Our hotel in Casablanca had large brass candlesticks in every corner, which gave the spaces a beautiful shimmer.
Pair of Large Brass Candlesticks
While in Fez I visited Art D'Argile, where I saw the artisans handmake intricate ceramics and tiles. This pierced lamp (on sale!) reminds me of their work. They showed us how they pierce the clay by hand before it's fired. Truly incredible!
Kips Bay Show House Huge Pierced Lamp
Check out our travels and more Moroccan-inspired pieces on Instagram under Moroccan Style.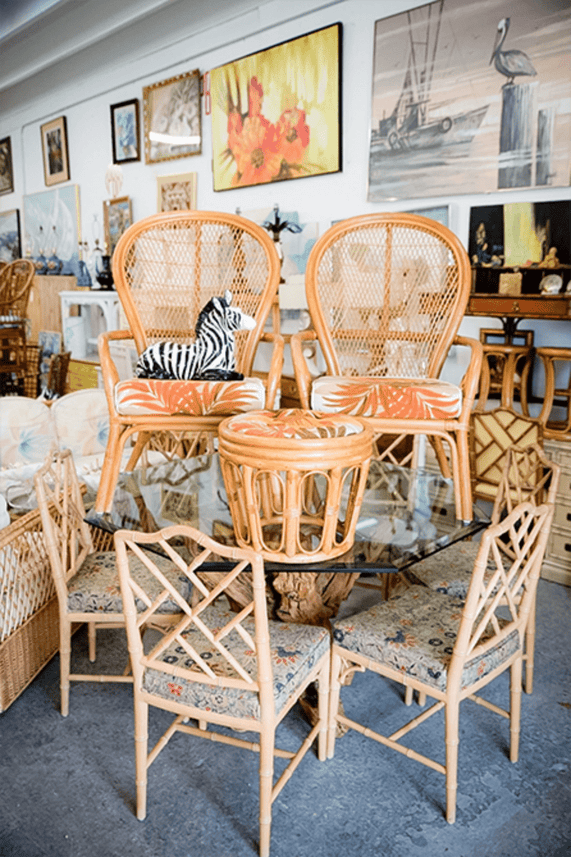 VISIT OUR SHOP
850 OLD DIXIE HIGHWAY
LAKE PARK FlORIDA 33403
TUESDAY THRU FRIDAY: 11:00 AM - 5:00 PM
SATURDAY: 12:00 PM - 4:00 PM
561.252.7381